Texas Association of Psychological Associates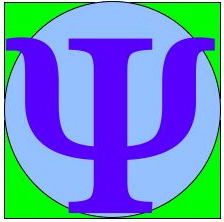 Representing All Masters-Degreed Psychology Professionals in Texas

New Guidelines for Treating Concussion
From

Children's National Medical Center

in Washington, D.C.




Concussion Experts: For Kids - No Sports, No Schoolwork, No Text Messages



International consensus defines important differences in treatment for child and adolescent concussions

For Immediate Release: June 8, 2009

WASHINGTON, DC—When it comes to concussions, children and teens require different treatment, according to international experts who recently published consensus recommendations. The British Journal of Sports Medicine's new guidelines say children and teens must be strictly monitored and activities restricted until fully healed. These restrictions include no return to the field of play, no return to school, and no cognitive activity.

The new consensus is from the International Conference on Concussion in Sports. Children's pediatric concussion expert and neuropsychologist Gerard Gioia, PhD, participated in the panel, and played a key role in delineating the differences between children, adolescents and teens, and adult athletes.

"These consensus recommendations mark the first time that international experts have focused on specialized treatment for kids," said Dr. Gioia, chief of Neuropsychology at Children's National. "This conference of experts has led the way in developing protocols for adult athletes, and now international protocols take into consideration that the developing brain of the child and adolescent requires special consideration. The guidelines also point to the important role parents, coaches, and teachers play in assessing and treating young athletes."

For children and adolescents, the guidance strongly reiterates several key points for coaches, parents, and physicians:
• Injury to the developing brain, especially repeat concussions, may increase the risk of long term effects in children, so no return-to-play until completely symptom free.
• No child or adolescent athlete should ever return to play on the same day of an injury—regardless of level of athletic performance.
• Children and adolescents may need a longer period of full rest and then gradual return to normal activities than adults.
• For children, "cognitive rest" is a key to recovery. While restrictions on physical activity restrictions are also important, cognitive rest must be carefully adhered to, including limits on cognitive stressors such as academic activities and at-home/social activities including text messaging, video games, and television watching.
The group's recommendations for children and adolescents were based on the fact that though 80 to 90 percent of adult concussions resolve in seven to 10 days, for children and adolescents, the recovery time is often longer. In all cases, the decision to "return-to-play" should be made based on the individual's progress, not a standard time period. Careful post-injury evaluation of the injured student-athlete is essential.