​Texas Association of Psychological Associates


​
Representing All Masters-Degreed Psychology Professionals in Texas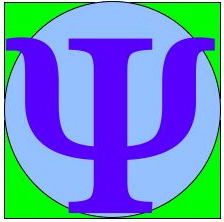 10 November 2010



President Barack Obama has signed into law Rosa's Law, which will change references in federal law from mental retardation to intellectual disability, and references to a mentally retarded individual to an individual with an intellectual disability. Read about the Special Olympics' campaign to Spread the Word to End the Word, and read the Disability.Blog post 'I Just Didn't Know': The Power of Language. For more information visit the website of the President's Committee for People with Intellectual Disabilities.



5 November 2010


Comments To Be Sought On Revised Standards For Educational And Psychological Testing



The Joint Committee for the Revision of the Standards for Educational and Psychological Testing is anticipating release of a revised draft of the 1999 Standards for Educational and Psychological Testing (AERA, APA, NCME) during the week of January 10, 2011. The revised draft Standards will be posted at http://www.teststandards.net. An on-line template will allow individuals and organizations to review and comment on the draft document. All comments and recommendations concerning the draft Standards must be submitted to the Joint Committee through this website, and will be due by April 20, 2011. Please share this announcement with organizations and groups interested in professional and scientific issues concerning testing and assessment.


Under Construction!

Check back soon!​​