Texas Association of Psychological Associates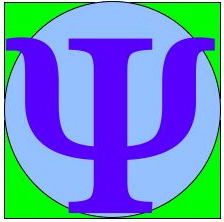 Representing All Masters-Degreed Psychology Professionals in Texas

U.S. Mental Health Information Center
The Safe Schools/Healthy Students Initiative is a grant program designed to develop real-world knowledge about what works best to reduce school violence


Texas Education Agency
The Chapter 37/Safe Schools Division provides leadership for policies regarding Chapter 37 [Discipline; Law and Order] of the Texas Education Code and acts as a resource for school districts in implementing positive, proactive discipline management strategies.


U.S. Office of Safe and Drug Free Schools
The OSDFS administers policy for improving quality and excellence of programs and activities that are designed to assist in drug and violence prevention activities in elementary and secondary schools.


American Academy of Experts in Traumatic Stress - Violent Behavior
Identifying Students "At Risk" for Violent Behavior: A Checklist of "Early Warning Signs"
Appalachia Education Laboratory (Edvantia)
Provides publications that address school safety in the context of rural education issues.


Education Materials Center - Safe Schools
The Center provides resources for safe schools, as more than just hazard-free zones, but as nurturing, healthy, effective learning environments.
Indiana Education Policy Center - Safe and Responsive Schools
The Safe and Responsive Schools Project is a model demonstration and technical assistance project, funded by the U.S. Department of Education. It includes
• Creating a positive climate
• Early identification and intervention
• Effective responses


Keep Schools Safe resource
School violence prevention and safety - this site helps with the many issues related to the safety and security of our schools


Missouri Center for Safe Schools at UMKC
The Downloads section includes all of the documents designed for use in safety program planning and training.


National Alliance for Safe Schools
A non-profit organization dedicated to the belief that no child should go to school in fear.


National Association of Elementary School Principals
Resources for keeping children safe and healthy, including violence prevention, emergency preparedness, allergy awareness.


National Education Association - Safe Schools
Hands-On Assistance – Tools for Educators is a 106 page book which includes 33 tools educators can use to prepare for a crisis.


National School Safety Center
NSSC provides resources and links about a variety of topics relating to safety in schools.


NW Regional Education Laboratories - The Safety Zone
The Safety Zone is a clearinghouse for information and material related to school safety.


NW Regional Education Laboratories - Safe Schools
T.A.P.A.
P.O. Box 601374
Dallas, TX 75360

Voicemail
817.588.0476