Texas Association of Psychological Associates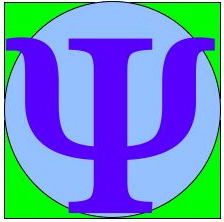 Representing All Masters-Degreed Psychology Professionals in Texas

T.A.P.A.
P.O. Box 601374
Dallas, TX 75360

Voicemail
817.588.0476

The TSBEP
no longer prints a
Rule Book.
The current rules may be found
here
.
Read the first
virtual issue
of
Child and Adolescent Mental Health
, "Early Recognition and Assessment"
_________
Free
Ebook
of the month from the University of Chicago Press
The Texas Association of Psychological Associates represents psychology practitioners licensed at the master's level. Licensed Psychological Associates provide a full range of psychological services, including assessment, consultation, and therapy.
Psychological Associates have existed in Texas since the first law regulating psychology was passed over thirty years ago.



Our mission

:
• To provide professional development and representation of
Psychological Associates in Texas.
• To provide information to all members on interesting new research
and innovative practices.
• To promote the provision of high quality, culturally sensitive mental
health services to all segments of the population without regard to
socio-economic status and in diverse and non-traditional settings.
• To encourage communication and cooperation among all members
of the mental health community.
• To recognize the skills and expertise of all mental health
practitioners.



TAPA


• Advocates for your profession
• Keeps you informed on issues important to you
• Encourages communication among practitioners
• Promotes employment for masters-degreed psychological practitioners
• Approves Continuing Education opportunities

Join Us!

Contribute!


The TSBEP has adopted NEW Supervision Rules – Again.
Find more information here.