Texas Association of Psychological Associates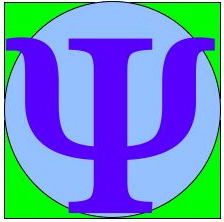 Representing All Masters-Degreed Psychology Professionals in Texas

Updates on our Law Suit
T.A.P.A.
P.O. Box 601374
Dallas, TX 75360

Voicemail
817.588.0476
The Texas Psychology Act has been declared UNCONSTITUTIONAL!

Google
Seraphine v. Branaman
to read the details and the discussion of the ramifications. This case even made

The Washington Post

!

The Texas State Board of Examiners of Psychologists is undergoing Sunset Review. Every state agency is reviewed every twelve years. The last review was in 2004-05.

In April, 2016, the TSBEP adopted new, more stringent Supervision Rules. See the new Rules here.

We will be keeping our members informed of developments as these issues and processes unfold – and let you know of ways you can help!

Please join TAPA today – and contribute to our Legislative Fund!

August, 2016,
We are very pleased to announce that we have hired a Lobbyist who is very knowledgeable in public health matters! Stay tuned and JOIN today!

To Licensed Psychologists:
Since 2005 many of you have called or emailed TAPA to ask how you could hire LPAs. The Supervision Rules have made hiring LPAs a nuisance at best and impossible at worst. You have asked how you could help us. Now you can! Donate to our Legislative Fund. Make checks payable to TAPA or donate through PayPal using the link below.
We welcome you as a Friend of TAPA!

Please DONATE to our Legislative Fund!! Or JOIN us!!