Texas Association of Psychological Associates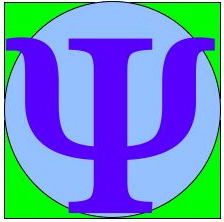 Representing All Masters-Degreed Psychology Professionals in Texas

News and Updates from the TSBEP
T.A.P.A.
P.O. Box 601374
Dallas, TX 75360

Voicemail
817.588.0476
Proposed Rule Changes

Comments on the proposed changes may be submitted to Brenda Skiff, Texas State Board of Examiners of Psychologists, 333 Guadalupe, Suite 2-450, Austin, TX 78701, (512) 305-7700 or email Brenda.skiff@tsbep.state.tx.us.
Proposed revisions to the Rules currently being considered by the TSBEP can be found
here
.
Rules


Adopted Rule Changes
The most up-to-date versions of the TSBEP Rules

always
may
be found here
.

(The Secretary of State's website is updated weekly.)
The next meeting of the

TSBEP

is Thursday, February 9, 2011.





**

If you are looking for

Updates concerning TAPA's Lawsuit

against the TSBEP to have the Supervision Rules removed,

click here.

**



The TSBEP's Rule Book for 2011 is now available online
here
.

The TSBEP will not be printing and mailing a Rule Book, but will be updating the online Rule Book quarterly, following Rule changes at the TSBEP meetings.
New Request for Attorney General's Opinion


In December, 2011, the TSBEP requested an Opinion on the following issue: "Whether a mental health professional who is treating an adult patient must report any abuse or neglect, as those terms are defined in Chapter 261 ofthe Texas Family Code, that the mental health professional has cause to believe occurred during the adult patient's childhood."




Of interest to
LSSPs

The TSBEP made a Request for an Attorney General's Opinion in February, 2011, concerning the use of the NCSP. The Request may be read here.

The Opinion was issued in December, 2011. The Summary states, "The Psychologists' Licensing Act does not prohibit a Licensed Specialist in School Psychology who has obtained the necessary credentials from the appropriate accrediting organization from using the term 'Nationally Certified School Psychologist' as a professional descriptor. A rule by the Board of Examiners of Psychologists that would allow such use would not by virtue of that fact violate the Act. The entire Opinion can be read here.


Remember - It continues to be a violation of the Rules to use the title NCSP, until the Rules are changed.